Welcome!
Please find the book you want, and press "add to cart", then press "proceed to checkout" .
Follow the instructions to set up an account - add your name and email address and create a password.
Then,
1. Add an address You can use the Dynaspeak address if you want to.
2. Choose a delivery option. Choose the correct Dynaspeak campus.
3. Choose your payment method. Use debit/credit card or paypal. Do not use 'account'
4. If you want to add any notes, write them here. For example, if you are buying for other people, write down their names.
5. Check your book is correct.
6. Click 'accept terms and conditions'
7. Press the button "Place Order"
We will send your book to Dynaspeak for free, and it will have your name on it.
***Note: If we are out of stock of any book, you can still buy it. We will order more.***
Note: All items in this category are discounted and are excluded from our Annual Stocktake Sale
$70.00
NZD
$77.99
(10% off)
Category: English File | Series: English File Third Edition | Reading Level: Dynaspeak Foundation (General)
A new edition of the best-selling English File, improved throughout with brand new digital components to use inside and outside the classroom. English File Third edition - the best way to get your students talking. The English File concept remains the same - fun, enjoyable lessons which get students tal king through the right mix of language, motivation, and opportunity - but now the content and the components have been updated and improved for students and teachers. The English File third edition digital components help to make the most of teaching and learning opportunities inside and outside the classroom. The digital package includes: iTools (a digital classroom resource), iTutor and iChecker for students, Pronunciation App for mobiles, Online Workbook, Student's and Teacher's websites ...Show more
$74.00
NZD
$80.99
(8% off)
Category: English File | Series: English Files Ser. | Reading Level: Dynaspeak Level 2 (General)
English File's unique, lively and enjoyable lessons are renowned for getting students talkingEnglish File, fourth edition, has been built on tried and trusted methodology and contains uniquely motivating lessons and activities that encourage students to discuss topics with confidence.NEW TO THIS EDITION New and updated texts, topics, and listenings, based on feedback from English File teachersEach Student Book comes with access to new Online Practice, providing learners with extra practice and activities for each FileOnline Practice includes new Sound Bank videos, with the unique opportunity to watch a native speaker pronounce the sound, and new interactive videos where students can take part in the drama themselvesNew video listening activities are integrated into each even-numbered File. These short documentaries and dramas make class time more dynamic and excitingThe Classroom Presentation Tool shows the course content on screen, making it easier for you to deliver engaging lessonsTeacher's Resource Centre allows you to manage all English File resources and download teaching materials in one place.Find out more here ...Show more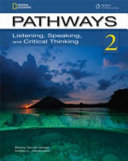 $72.00
NZD
Category: Pathways | Reading Level: Dynaspeak Level 3 (Academic)
Pathways is a dual skills course that can be taught in parallel or as individual strands - Reading and Writing, and Listening and Speaking - and topics and language complement and mirror each other. Students benefit from a targeted skills syllabus where they can really develop, not just practice, the sk ills they will need for effective use of language. Pathways particularly lends itself to academic learners of English, with the topics and language input texts taken from a more academic context. In addition, the strong critical thinking element present in both strands encourages and stimulates the 'higher order' thinking skills and the students' ability to evaluate, analyse, and synthesise information from a wide range of sources. Meaningful and authentic content from National Geographic stimulates creates the perfect environment for this and stimulates learners' curiosity and participation. ...Show more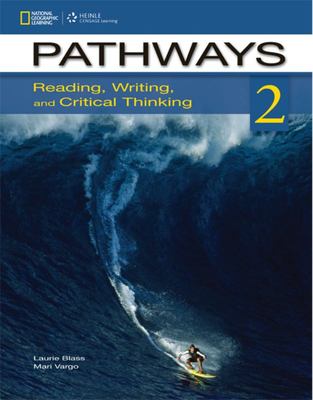 $72.00
NZD
Category: Pathways | Reading Level: Dynaspeak Level 3 (Academic)
Pathways is a dual skills course that can be taught in parallel or as individual strands - Reading and Writing, and Listening and Speaking - and topics and language complement and mirror each other. Students benefit from a targeted skills syllabus where they can really develop, not just practice, the sk ills they will need for effective use of language. Pathways particularly lends itself to academic learners of English, with the topics and language input texts taken from a more academic context. In addition, the strong critical thinking element present in both strands encourages and stimulates the 'higher order' thinking skills and the students' ability to evaluate, analyse, and synthesise information from a wide range of sources. Meaningful and authentic content from National Geographic stimulates creates the perfect environment for this and stimulates learners' curiosity and participation. ...Show more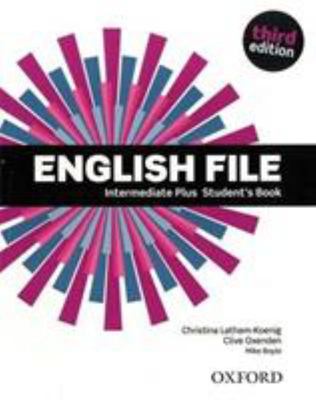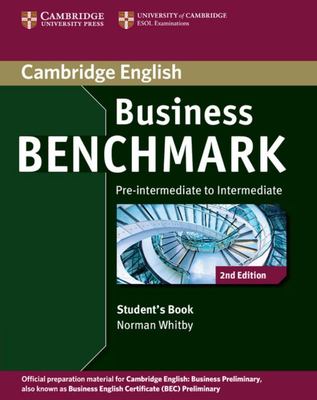 $63.00
NZD
$71.95
(12% off)
Category: Dynaspeak Books | Reading Level: Dynaspeak Level 3 (Employment)
Business Benchmark Second edition is the official Cambridge English preparation course for Cambridge English: Business Preliminary, Vantage and Higher (also known as BEC), and BULATS. A pacy, topic-based course with comprehensive coverage of language and skills for business, it motivates and engages bot h professionals and students preparing for working life. The Business Preliminary Student's Book contains authentic listening and reading materials, including interviews with business people, providing models for up‐to‐date business language. Grammar and vocabulary exercises train students to avoid common mistakes, identified using Cambridge's unique collection of real exam candidates' answers. 'Grammar workshops' practise grammar in relevant business contexts. A BULATS version of this Student's Book is also available. ...Show more
$74.00
NZD
Category: English File | Series: English File Third Edition | Reading Level: Dynaspeak Level 3 (General)
English File Third Edition Intermediate is suitable for CEFR level B1. English File Third Edition provides a comprehensive package of completely new lessons, and up-to-date texts. A proven balance of grammar, vocabulary and pronunciation and skills gives students the language they need, and fresh, live ly lessons and engaging topics make classes enjoyable and provide the motivation and opportunity to practice and improve. The Intermediate Student's Book offers opportunities to speak and develop confidence on every page. Fresh, lively lessons relevant to students' lives and learning needs with engaging topics, tasks and activities make learning enjoyable and rewarding. iTutor accompanies the Student's Book to encourage home-study and further practice. With all Student's Book audio, video, grammar and vocabulary exercises in one place, catch-up, revision and home-study have never been easier. Review all the Grammar, Vocabulary, and Pronunciation after class and do interactive exercises Watch all the videos from Practical English and Revise and Check Listen to all the reading texts on audio Transfer all the video and audio onto your mobile devices iChecker enables students to test their knowledge and assess their progress. It includes all Workbook audio, self-assessment tests, instant answers and Study Link references to the relevant Grammar Bank pages of the Student's Book. ...Show more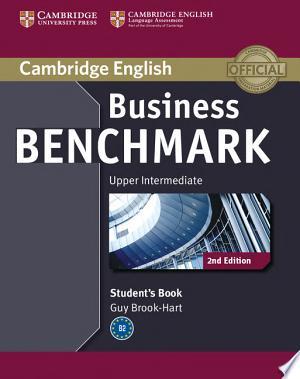 $63.00
NZD
$69.95
(9% off)
Category: Dynaspeak Books | Reading Level: Dynaspeak Level 4 (Employment)
Business Benchmark Second edition is the official Cambridge English preparation course for Cambridge English: Business Preliminary, Vantage and Higher (also known as BEC), and BULATS. A pacy, topic-based course with comprehensive coverage of language and skills for business, it motivates and engages bot h professionals and students preparing for working life. The Business Vantage Student's Book contains authentic listening and reading materials, including interviews with business people, providing models for up‐to‐date business language. Grammar and vocabulary exercises train students to avoid common mistakes, identified using Cambridge's unique collection of real exam candidates' answers. 'Grammar workshops' practise grammar in relevant business contexts. A BULATS version of this Student's Book is also available. ...Show more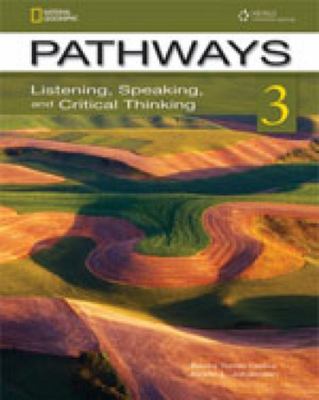 $72.00
NZD
$79.95
(9% off)
Category: Pathways | Reading Level: Dynaspeak Level 4&5 (Academic)
Pathways is a dual skills course that can be taught in parallel or as individual strands - Reading and Writing, and Listening and Speaking - and topics and language complement and mirror each other. Students benefit from a targeted skills syllabus where they can really develop, not just practice, the sk ills they will need for effective use of language. Pathways particularly lends itself to academic learners of English, with the topics and language input texts taken from a more academic context. In addition, the strong critical thinking element present in both strands encourages and stimulates the 'higher order' thinking skills and the students' ability to evaluate, analyse, and synthesise information from a wide range of sources. Meaningful and authentic content from National Geographic stimulates creates the perfect environment for this and stimulates learners' curiosity and participation. ...Show more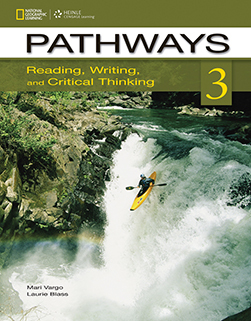 $72.00
NZD
$79.95
(9% off)
Category: Pathways | Reading Level: Dynaspeak Level 4&5 (Academic)
Pathways is a dual skills course that can be taught in parallel or as individual strands - Reading and Writing, and Listening and Speaking - and topics and language complement and mirror each other. Students benefit from a targeted skills syllabus where they can really develop, not just practice, the sk ills they will need for effective use of language. Pathways particularly lends itself to academic learners of English, with the topics and language input texts taken from a more academic context. In addition, the strong critical thinking element present in both strands encourages and stimulates the 'higher order' thinking skills and the students' ability to evaluate, analyse, and synthesise information from a wide range of sources. Meaningful and authentic content from National Geographic stimulates creates the perfect environment for this and stimulates learners' curiosity and participation. ...Show more