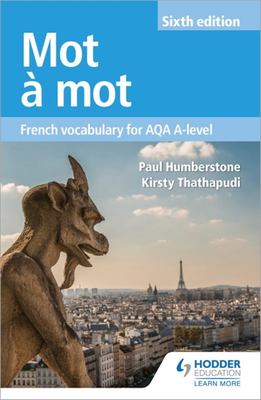 $0.00
NZD
Category: French Grammar
Exam board: AQA Level: A-level Subject: French First teaching: September 2016 First exams: Summer 2017 Essential vocabulary for AQA A-level French, all in one place. - Supplement key resources such as course textbooks with all the vocab students need to know in one easy-to-navigate place, completed up dated to match the latest specification - Ensure extensive vocab coverage with topic-by-topic lists of key words and phrases, including a new section dedicated to film and literature - Test students' knowledge with end-of-topic activities designed to deepen their understanding of word patterns and relationships - Develop effective strategies for learning new vocab and dealing with unfamiliar words ...Show more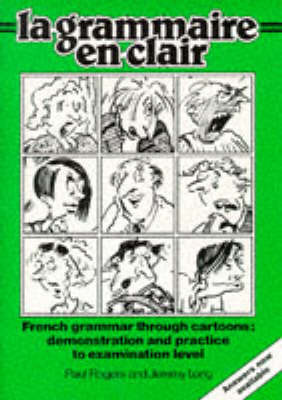 $39.20
NZD
$49.00
(20% off)
Category: French Grammar | Reading Level: 14-16
La grammaire en clair uses cartoons to demonstrate and practice French grammar. The superb and lively cartoons introduce essential grammatical points in an amusing and informative manner.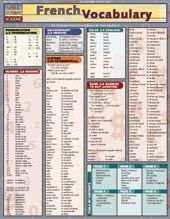 $13.95
NZD
Category: French Grammar
Packed with useful information for beginners of all ages. 6-page laminated guide includes: • pronunciation, numbers & measurements • clothes, colors & entertainment • banking & purchasing • travel, directions & time • days, weeks & months • seasons, weather & climate • computer t erms • food & restaurants • body parts & health • and much more... ...Show more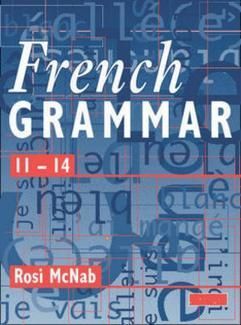 $37.19
NZD
Category: French Grammar
"French Grammar 11-14" helps Key Stage 3 pupils gain an understanding of grammar from the beginning of their course. The explanations are simple and there are lots of practice exercises to allow for progression. The book uses familiar vocabulary to minimize the barriers to understanding.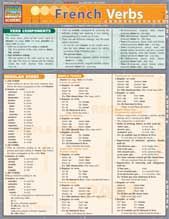 $13.95
NZD
Category: French Grammar
A summary of regular and irregular verbs. 4-page laminated guide includes: ·verb components ·regular verbs ·simple tenses ·perfect tenses ·irregular verbs ·simple tenses ·perfect tenses ·past participle ·more ways to use verbs ·important verbs & idiomatic expressions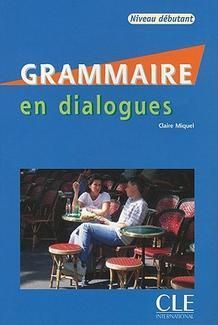 $69.95
NZD
Category: French Grammar
Un ouvrage pour aborder les notions grammaticales intégrées dans des dialogues de la vie quotidienne. La Grammaire en dialogues, niveau débutant, propose 32 chapites portant chacun sur un point de grammaire particulier (verbes du 1er groupe au présent, expression de la quantité, etc.). Chaque chap itre est organisé sur 3 pages : •Sur la première page, un ou deux dialogues dans lesquels on retrouve des scènes de la vie de tous les jours. •Sur la deuxième page, un rappel des notions de grammaire étudiées dans la leçon. Les sujets abordés correspondent à ceux traités dans les niveaux 1 et 2 des méthodes de français. •Sur la troisième page, des exercices d'application dont les corrigés se trouvent à la fin du livre. Sept bilans de 3 pages s'intercalent dans l'ouvrage; ils proposent des exercices faisant appel aux notions grammaticales traitées dans les chapitres précédents. Tous les dialogues sont enregistrés sur un CD inclus dans le livre. A la fin de l'ouvrage, les corrigés des exercices apportent un précieux complément, pour les élèves en situation d'auto-apprentissage. ...Show more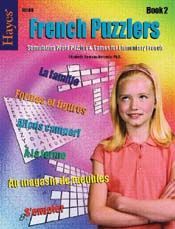 $29.95
NZD
Category: French Grammar
48 Blackline Masters Stimulate student learning with these fun-to-do puzzles. Activities include word searches, crossword puzzles, word finds, and more. Vocabulary words are those used in beginning classes. Puzzles include clothing, shapes and figures, school days, earning a living, furniture, the beac h and more. ...Show more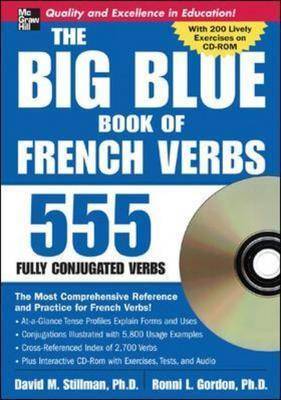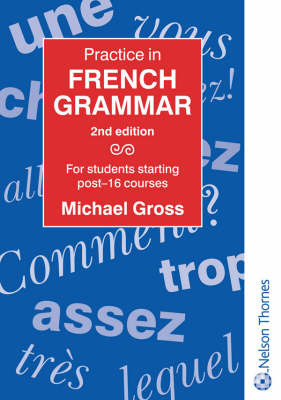 $56.95
NZD
Category: French Grammar
"Practice in French Grammar", 2nd edition, introduces students to the more formal grammatical knowledge required for advanced examinations in French. Starting from notions that are already familiar it leads gradually towards a higher level of competence in both spoken and written French. Grammatical st ructures are introduced by means of dialogues, setting the language in an everyday context. Grammatical rules are explained clearly and methodically in English and are then practised in a series of exercises in which the language is kept relatively simple. "Practice in French Grammar", 2nd edition, is both a practical workbook and a useful reference book, providing help in dealing with individual difficulties and enabling students to check for themselves how a particular structure works. ...Show more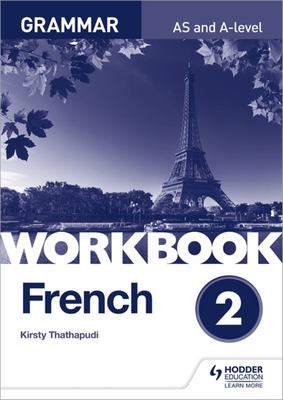 $22.50
NZD
Category: French Grammar
Exam board: AQA, Edexcel, OCR WJEC Level: A-level Subject: French First teaching: September 2017 First exams: Summer 2019 Build confidence in French grammar with hundreds of activities to embed the grammar knowledge necessary for exam success. Suitable for all exam boards and abilities, this French A-le vel Grammar Workbook will help students to: - Extend their learning beyond the classroom by supplementing key resources such as course textbooks - Develop their understanding with clear explanations of grammatical rules and exceptions - Improve confidence with 190 exercises which build in complexity for each grammar point - Strengthen translation skills by putting grammar into practice with 82 translation exercises - Make the most of opportunities for self-directed learning and assessment with answers to activities supplied online ...Show more