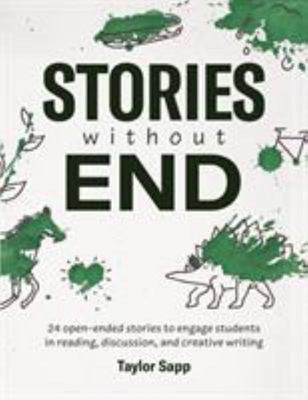 $30.00
NZD
Category: General Language Activities
Finalist, British Council ELTons Awards for Innovation in English Language Teaching, 2019. Creative, intriguing short stories to make students think and wonder what if. . . Stories Without End engages students with literature through intriguing short stories that make them think and wonder. What if we could teleport anywhere in the world whenever we wanted to? Will robots ever replace human teachers? Why are some people optimists while others are pessimists? Where does our personality come from? Stories Without End also gets students creating with engaging projects. Because the stories have no end, students will have to create their own. They'll also find themselves writing about one particular character, drawing a scene from the story, interviewing people about the theme of the story, or keeping a dream journal. Each story is also supported with questions and vocabulary activities to introduce the story and followed by discussion questions. Perfect for teaching reading, creative writing, or discussion. And it's a flexible resource. Use it as the main book for a month-long elective, as a regular supplement activity, or an occasional treat for the students ...Show more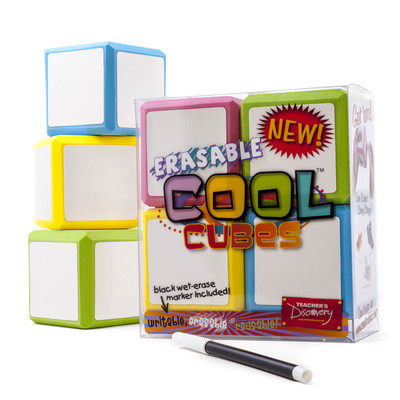 $29.99
NZD
Category: General Language Activities
No class is complete without at least one set of Erasable Cool Cubes™. You can use them for all kinds of lessons no matter what language you teach. Use the cubes for independent study, team review or whole-class prompts. For world languages use them for adjective agreement, articles and infinitives. A p opular game is to group the students in fours, write the infinitives on one cube, pronouns on the other, tell the class the tense and let the students roll the cubes. Or use them for role-play and dialogues, and writing prompts to review parts of speech, figurative language, literature, poetry, and more. Have the students erase the words and try another game. They will be laughing and learning at the same time! Elementary school, middle school, high school. All levels. One Erasable Cool Cube Set (E1535) includes: Four 3 x 3 x 3 inch cubes in red, yellow, blue and green Generous 2-3/8 dry-erase writing space on each side of the cube 1 black wet-erase marker Suggestion sheet for language arts and social studies Re-usable storage bag ...Show more



$5.00
NZD
Category: General Language Activities
75 small blank cards on a key ring. For memorisation of vocabulary or phrases in ANY language. Perfect to study characters (Chinese / Japanese etc) and much more. Highly prized tool for effective study.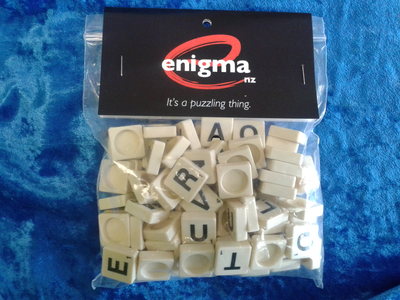 $22.99
NZD
Category: ESOL Games
Set of 100 scrabble letters. Uppercase with the scrabble value on each tile. Great for spelling practice in any language classroom.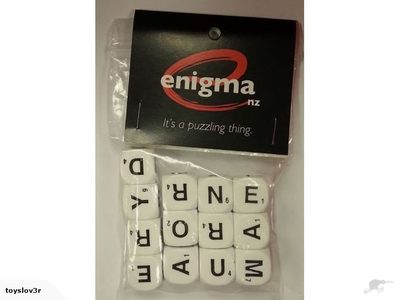 Items per page:
1 - 8 of 8