$41.00
NZD
Category: Mirai | Series: Longman Languages Ser.
Mirai is a full-colour, user-friendly language course, with a fun and engaging approach to Japanese language that will appeal to both students and teachers. Authentic and up-to-date photos and maps are presented in context so that Australian students gain an appreciation of Japanese language and culture . Mirai is written in line with LOTE National Profiles and addresses the three strands of writing, reading, and listening and speaking. Mirai Language Activity Book is also accompanied by Mirai Coursebook, Teacher's Book and Audio CDs. ...Show more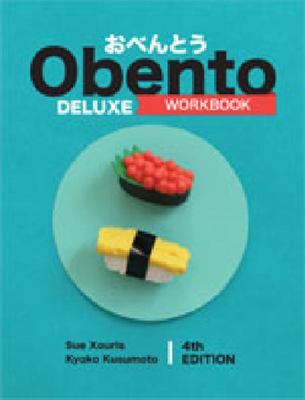 $39.95
NZD
Category: Obento | Series: Obento Ser. | Reading Level: year Level: 07 and 08
Now supported by a suite of digital resources, including the NelsonNetBook, the best loved features have been continued, with rich video and audio resources and an emphasis on intercultural understanding and language learning.Obento is a fully integrated course in three stages, written specifically for secondary students learning Japanese. Obento Supreme is the second level of this highly popularseries. The Obento Supreme Workbook has been completely revised and offers a wealth ofconsolidating and reinforcing exercises to revise language and structures, plus:• Tear-out kanji flashcards• CD of audio tracks needed to complete the listening tasks in class or at home• DVD of cultural videos as well as the unit theme videos (with and without subtitles) that exemplify the language covered in the Student Book. ...Show more
$58.95
NZD
Category: Wakatta! | Series: WAKATTA! 2 unit senior secondary Japanese course
Wakatta! has been written for senior high school students continuing their study of Japanese. The course is constructed around key topic areas. It is design to develop essential skills for effective oral and written communication in Japanese. Wakatta! covers two years' study and can be used as the core component of any senior high school course. The Wakatta! Course integrates three resources: - A Course Book of twelve well-balanced units of work, each of which includes essential vocabulary, kanji characters, reading texts, explanations of language patterns and consolidation of the topic area - Two Workbooks with wide range of activities and exercises in reading, writing, speaking, listening, grammar and kanji as well as puzzles, role-plays and dialogues - 7 Audio tapes featuring oral texts and listening exercises. Wakatta! is user-friendly, student focused and has several outstanding features: - Comprehensive, straightforward explanations of Japanese language structure with numerous examples - Grading of listening exercises into three levels to cater foe all abilities - An extensive variety of activities to make learning practical and exciting - Kanji organised into each topic unit. ...Show more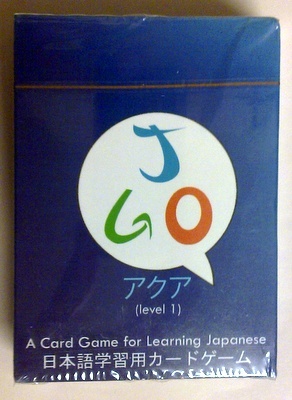 $10.99
NZD
$16.00
(31% off)
Category: Japanese Games
JGO Aqua features 36 easy questions for students of Japanese to practice, and 18 action cards to make the learning fun! Based on AGO Card Game, JGO's questions are rich with picture clues that offer hints, inspiration, add context and ensure students pick up the language really quickly!   JGO is a f un and interesting way for beginners to dip their toes in the Japanese language, and practice some simple and useful question structures.    This is the first edition, the second edition is now available. ...Show more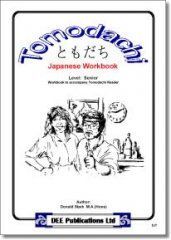 $45.00
NZD
Category: Japanese Readers
•A workbook for students of Japanese in their second or third year of study. •Black-line photocopiable masters. A set of 40 A4-sized activity sheets. •This book accompanies 5J2 Tomodachi Reader or can be used independently. •Covers all main syllabus grammar & topics: Introducing yourself, The Classroom, Weather, Shopping, Family, Daily Life, Describing People, Your Town & How to Get Around, Eating & Drinking, Health, Sport & Leisure, School Life &Travel. Answers included. ...Show more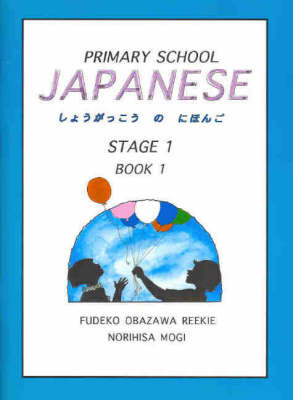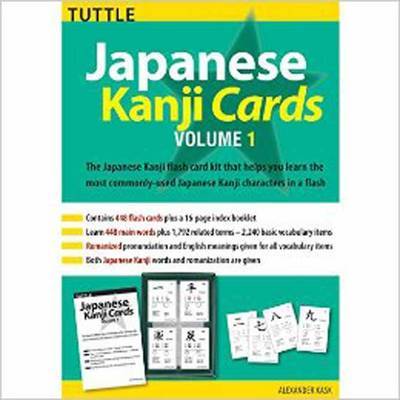 $34.95
NZD
Category: Japanese Study Aides
This is a thoroughly revised edition of Tuttle's best-selling Japanese kanji flash cards.Flash cards have long been a great way to learn Japanese. The 448 kanji in this set are those prescribed by the Japanese Ministry of Education for the first three grades of Japanese language school. These Japanese f lash cards are a convenient way of gradually increasing the number of kanji you can recognize and use. Their compact format makes learning Japanese easy and fun as you go about your daily routine and Indexes allow you to sort and use the cards in various ways. The front of each card shows a single kanji character in a large, clear typeface, primary and listing radicals, commonly used kanji compounds Cross-references. On its reverse are the basic readings and English meanings for the character. Contains 448 Kanji flashcards plus an index booklet. Learn 448 main words plus 1,792 related terms and 2,240 basic vocabulary items. Romanized pronunciation and English meanings given for all vocabulary items. Both Japanese kanji words and romanizations given. ...Show more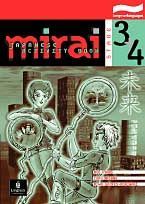 $40.79
NZD
Category: Mirai | Series: Longman Languages Ser.
Third stage of an imaginative, fully integrated, six-level course with a strong focus on language acquisition, integrated grammar and the full range of Japanese culture, popular and traditional.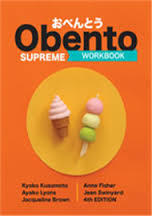 Obento Supreme Workbook 4 ed
by Kyoko Kusumoto, Ayako Lyons, Jacqueline Brown, Anne Fisher, Jean Swinyard
$39.95
NZD
Category: Obento | Reading Level: Year Level: 09 and 10
The new editions of the Obento series have been updated in response to teachers' feedback and changing emphases in the curriculum and technology. Now supported by a suite of digital resources, including the NelsonNetBook, the best loved features have been continued, with rich video and audio resources a nd an emphasis on intercultural understanding and language learning.Obento is a fully integrated course in three stages, written specifically for secondary students learning Japanese. Obento Supreme is the second level of this highly popularseries. The Obento Supreme Workbook has been completely revised and offers a wealth ofconsolidating and reinforcing exercises to revise language and structures, plus:• Tear-out kanji flashcards• CD of audio tracks needed to complete the listening tasks in class or at home• DVD of cultural videos as well as the unit theme videos (with and without subtitles) that exemplify the language covered in the Student Book.*Complimentary access to NelsonNet is available to teachers who use the accompanying student book and workbook as a core resource in their classroom. Contact your education consultant for access codes and conditions. ...Show more
$39.95
NZD
Category: Obento
The Obento series is the market-leading Japanese series for Years 7–10 students in Australia. The fifth edition is revised and updated with greater explicit alignment to The Australian Curriculum: Japanese, greater support for the acquisition of Japanese script, streamlined and high-calibre digital cont ent and a more cohesive 7–10 series.The write-in consumable workbook offers a range of macro-skill (L/S/R/W) activities, plus:Videos and all audio for the workbook activities so students can complete tasks independantlyAccurate modelling of pronunciation and fluency in all audio filesNumerous opportunities to practise and consolidate the key language and script in the student book. ...Show more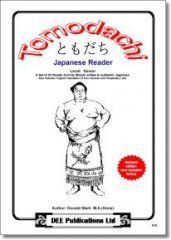 $45.00
NZD
Category: Japanese Readers
•A Japanese reader for students in their second or third year of study. •Black-line photocopiable masters. A set of 2 X 20 A4-sized activity sheets. •Parallel sheets in kana & kanji giving students practice in both writing scripts. •This book accompanies 5JT Tomodachi Workbook or can be used independently. •Covers all main syllabus grammar & topics: Introducing yourself, The Classroom, Weather, Shopping, Family, Daily Life, Describing People, Your Town & How to Get Around, Eating & Drinking, Health, Sport & Leisure, School Life &Travel. Answers included. •Audio CD of the Tomodachi Reader is also available. See Japanese Audio CDs for more information. ...Show more