Marugoto: Japanese Language and Culture is a coursebook that is based on the JF Standard for Japanese Language Education, and offers learning in both language and culture.
Marugoto offers two methods of study: Katsudoo and Rikai for A1 and A2.
"Katsudoo: Coursebook for Communicative Language Activities" aims to increase communicative skill and responds to the needs of learners who desire to become able to speak in Japanese with the Japanese people near them in as short a time as possible.
With the purpose of furthering the understanding of characters, vocabulary, grammar, and sentence patterns, "Rikai: Coursebook for Communicative Language Competences" responds to the needs of learners who can already use Japanese, but wish to systematically study its structure as a language, as they do not understand it well.
Katsudoo and Rikai have a rich source of full-color photographs and illustrations. All realistic dialogues are provided as audio learning materials.

If you use both, you can make progress in your overall Japanese proficiency.
See this website for further information about the series.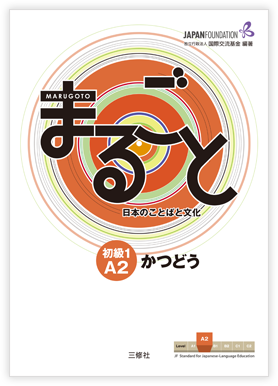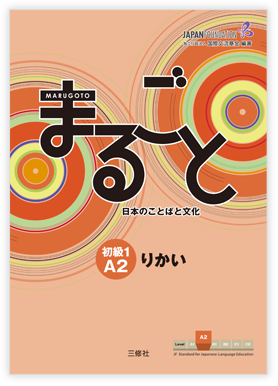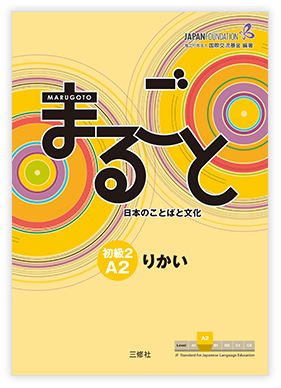 $64.95
NZD
Category: Marugoto
JF日本語教育スタンダード準拠コースブック、第三弾。A2は、日常的な情報交換に応じたり、身の回りの状況を簡単な言葉で説明できるレベル。初級2では、相談、質問、説明など、自分のアイディアをきちんと伝え、相手の応えをしっかり受けとめる力を磨きます。音声教材は WEBサイトより、無料でダウンロードできます。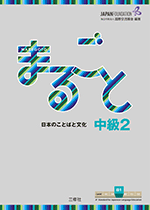 $94.95
NZD
Category: Marugoto
  The aim is to become able to take part in more complex communication, such as giving information about recent news, giving health advice, and talking about your country's traditional arts and history. Another aim is to become able to read and understand a variety of texts, such as internet bulleti n boards and magazine columns. ...Show more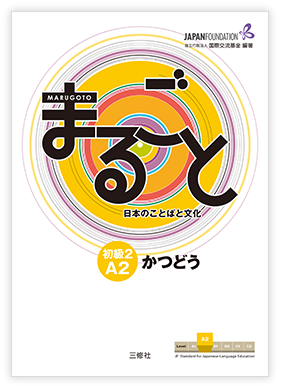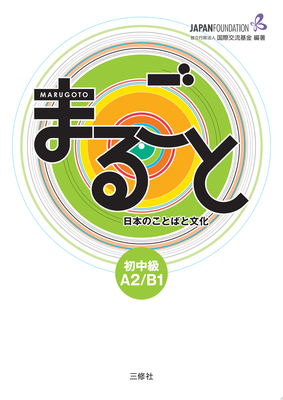 $74.95
NZD
Category: Marugoto
初中級(A2/B1)は、JF日本語教育スタンダードのA2とB1の両方のレベルのCan-doで構成。思わず話したくなる場面設定が、学習者の主体的な発信をサポートします。気持ちや経験をより豊かに表現できる方法と、学び合う姿勢をそだてます。A2レベルの日本語の確実な運用を身につけ、教室の外につながる活動を提案します。音声教材は WEBサイトより、無料でダウンロードできます。
Items per page:
1 - 9 of 9