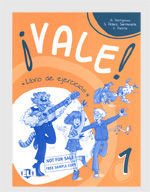 $19.95
NZD
Category: Vale! | Series: Vale! | Reading Level: A1.1
Presenta una amplia gama de ejercicios, actividades y juegos, para hacer tanto en clase, como en casa.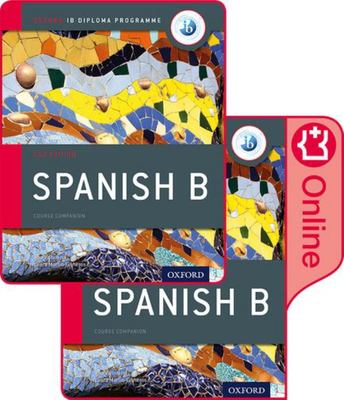 Spanish B
by Ana Valbuena; Laura Martin Cisneros
$113.99
NZD
Category: Spanish Coursebooks | Series: IB Diploma Ser.
Written by experienced Spanish B experts and teachers, this print and digital Course Book pack provides the most comprehensive mapping to the latest DP Language B syllabus, for first examination in 2020. Each Course Book Pack is made up of one print Course Book and one enhanced online CourseBook, for a rich and interactive learning experience. Developed directly with the IB, you can trust the resource to support confident development of the four language skills and to provide thorough coverage of the new prescribed themes and concepts. Now including plenty of listening practice and awealth of additional interactive, digital activities, this brand new, enhanced edition fully supports the new IB course and assessment.The online Course Book will be available on Oxford Education Bookshelf until 2028. Access is facilitated via a unique code, which is sent in the mail. The code must be linked to an email address, creating a user account. Access may be transferred once to an additional user. ...Show more
$4.00
NZD
Category: Spanish Prizes
Learn the patterns of regular verbs while making good use of these handy bookmarks.

$19.95
NZD
Category: Vale! | Series: Vale! | Reading Level: A1.2
Libro de ejercicios • Una amplia gama de actividades para hacer en clase o en casa.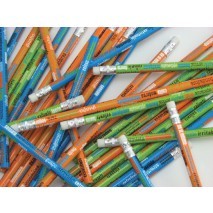 $10.00
NZD
Category: Spanish Prizes
A dozen assorted pencils with Spanish words or phrases imprinted.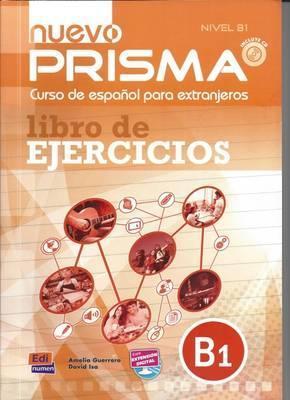 $24.00
NZD
$38.95
(38% off)
Category: Nuevo Prisma
Nuevo Prisma. Nivel B1 Ejercicios es un material elaborado para consolidar y mejorar el aprendizaje de la lengua a través de actividades que practican la comprensión auditiva y lectora, la expresión oral y escrita, los elementos lingüísticos y el léxico, siguiendo un enfoque comunicativo, orientado a la acción y centrado en el estudiante.Asimismo, cada unidad incluye un apartado específico para la preparación del examen DELE, según las directrices de los exámenes oficiales del Instituto Cervantes, de manera que el estudiante pueda trabajar, a través de las diversas actividades propuestas en cada modelo, los aspectos concretos que conforman el examen oficial.Reorganización de contenidos según las recomendaciones del MCER y conforme a los contenidos del PCIC. Reflexión intercultural y acercamiento a la diversidad cultural del mundo hispano. Material digital e interactivo para el profesor y el alumno en la ELEteca que enriquece el proceso de enseñanza/aprendizaje del español. El Libro de ejercicios contiene un apéndice gramatical con la sistematización y ampliación de los contenidos lingüísticos trabajados en nuevo Prisma B1 Alumno. Incluye también un glosario con definiciones de palabras, expresiones idiomáticas, locuciones, que aparecen en cada una de las unidades de nuevo Prisma B1 Alumno, para facilitar las comprensión de los textos y contribuir a la ampliación del vocabulario. CD de audio con las actividades de comprensión oral y las transcripciones. Solucionario de actividades, lo que permite su uso como libro de autoaprendizaje ...Show more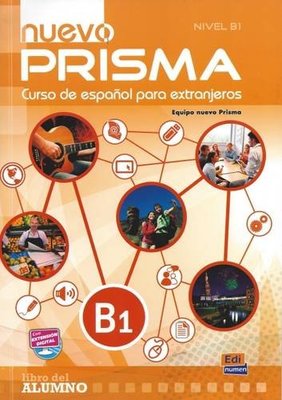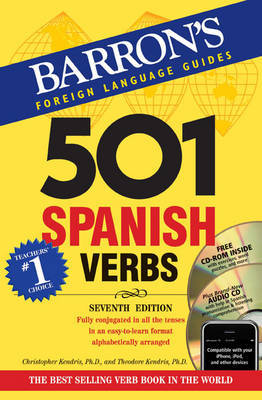 $40.50
NZD
$45.00
(10% off)
Category: Spanish Grammar
The world's bestselling Spanish verbs reference book has just gotten better. It presents the 501 most common Spanish verbs, alphabetically arranged, one verb per page, with conjugations in all tenses. Additional information includes verbs used in idiomatic phrases with example sentences, a list of more than 2,100 additional regular verbs conjugated like the book's 501 modal verbs, frequently-used phrases for tourists, and more. The enclosed CD-ROM presents exercises with answers in Spanish sentence completion, dialogue, word completion, matching English and Spanish words, and more. The brand-new audio compact disc that is also enclosed emphasizes correct Spanish pronunciation and listening comprehension as it reviews Spanish verb forms, regular and irregular verb conjugations, standard verb usage, verb tenses, and more. ...Show more