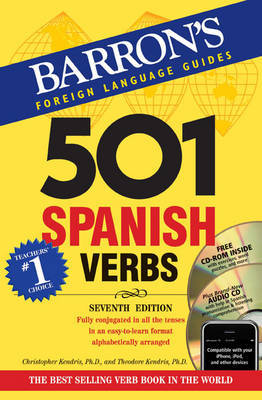 $40.50
NZD
$45.00
(10% off)
Category: Spanish Grammar
The world's bestselling Spanish verbs reference book has just gotten better. It presents the 501 most common Spanish verbs, alphabetically arranged, one verb per page, with conjugations in all tenses. Additional information includes verbs used in idiomatic phrases with example sentences, a list of more than 2,100 additional regular verbs conjugated like the book's 501 modal verbs, frequently-used phrases for tourists, and more. The enclosed CD-ROM presents exercises with answers in Spanish sentence completion, dialogue, word completion, matching English and Spanish words, and more. The brand-new audio compact disc that is also enclosed emphasizes correct Spanish pronunciation and listening comprehension as it reviews Spanish verb forms, regular and irregular verb conjugations, standard verb usage, verb tenses, and more. ...Show more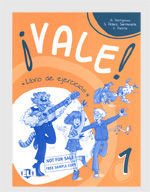 $19.95
NZD
Category: Vale! | Series: Vale! | Reading Level: A1.1
Presenta una amplia gama de ejercicios, actividades y juegos, para hacer tanto en clase, como en casa.

$19.95
NZD
Category: Vale! | Series: Vale! | Reading Level: A1.2
Libro de ejercicios • Una amplia gama de actividades para hacer en clase o en casa.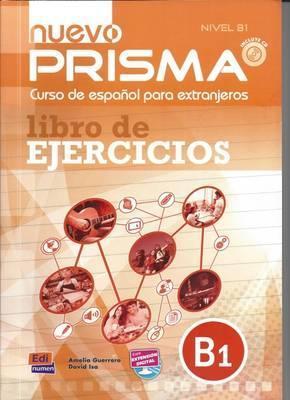 $24.00
NZD
$38.95
(38% off)
Category: Nuevo Prisma
Nuevo Prisma. Nivel B1 Ejercicios es un material elaborado para consolidar y mejorar el aprendizaje de la lengua a través de actividades que practican la comprensión auditiva y lectora, la expresión oral y escrita, los elementos lingüísticos y el léxico, siguiendo un enfoque comunicativo, orientado a la acción y centrado en el estudiante.Asimismo, cada unidad incluye un apartado específico para la preparación del examen DELE, según las directrices de los exámenes oficiales del Instituto Cervantes, de manera que el estudiante pueda trabajar, a través de las diversas actividades propuestas en cada modelo, los aspectos concretos que conforman el examen oficial.Reorganización de contenidos según las recomendaciones del MCER y conforme a los contenidos del PCIC. Reflexión intercultural y acercamiento a la diversidad cultural del mundo hispano. Material digital e interactivo para el profesor y el alumno en la ELEteca que enriquece el proceso de enseñanza/aprendizaje del español. El Libro de ejercicios contiene un apéndice gramatical con la sistematización y ampliación de los contenidos lingüísticos trabajados en nuevo Prisma B1 Alumno. Incluye también un glosario con definiciones de palabras, expresiones idiomáticas, locuciones, que aparecen en cada una de las unidades de nuevo Prisma B1 Alumno, para facilitar las comprensión de los textos y contribuir a la ampliación del vocabulario. CD de audio con las actividades de comprensión oral y las transcripciones. Solucionario de actividades, lo que permite su uso como libro de autoaprendizaje ...Show more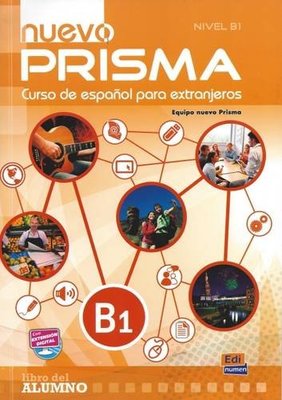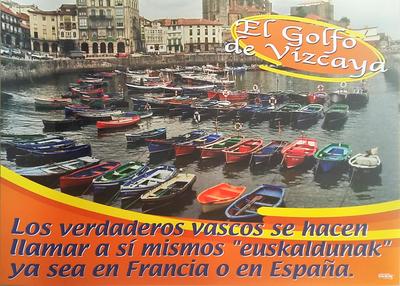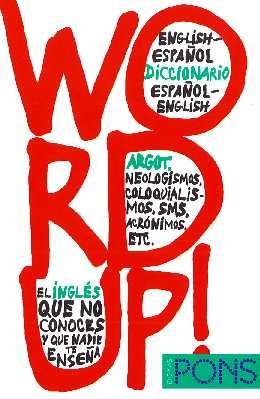 $13.99
NZD
$34.95
(59% off)
Category: Spanish Dictionaries
A bilingual book of Spanish and English idioms..very up-to-date colloquialisms and slang.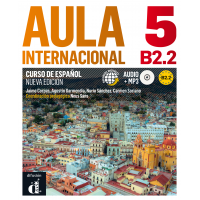 $71.95
NZD
$74.95
(4% off)
Category: Aula Internacional | Series: Aula internacional | Reading Level: B2.2
Aula internacional 5 Nueva edición es el curso de español orientado a la acción que hace del aula el contexto perfecto para el aprendizaje de la lengua: por su variedad de actividades, que tienen en cuenta los diferentes estilos de aprendizaje por su equilibrio entre el trabajo de comprensión, de pr oducción y de interacción por su tratamiento de la gramática, riguroso y significativo por su lenguaje gráfico claro y atractivo porque ofrece numerosos documentos auditivos porque cada unidad didáctica incorpora un vídeo porque se complementa con una plataforma de recursos digitales Aula internacional 5 Nueva edición es un manual compacto; es decir, en un mismo volumen se incluyen: el libro del alumno el cuaderno de ejercicios (Más ejercicios) un CD con las audiciones un extenso resumen gramatical (Más gramática) una completa tabla de verbos regulares e irregulares   ...Show more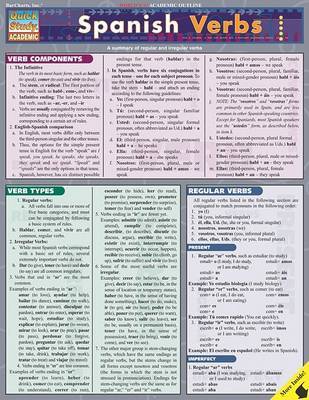 $13.95
NZD
Category: Spanish Study Aides | Series: Quickstudy: Academic
Basics of Spanish verbs in our easily accessible format. This 6-page laminated guide includes: verb components, verb types, regular verbs, reflex verbs, passive voice, imperative mood, irregular verbs, useful verbs (regular & irregular).