$74.00
NZD
Category: English File | Series: English File Third Edition | Reading Level: Dynaspeak Level 3 (General)
English File Third Edition Intermediate is suitable for CEFR level B1. English File Third Edition provides a comprehensive package of completely new lessons, and up-to-date texts. A proven balance of grammar, vocabulary and pronunciation and skills gives students the language they need, and fresh, live ly lessons and engaging topics make classes enjoyable and provide the motivation and opportunity to practice and improve. The Intermediate Student's Book offers opportunities to speak and develop confidence on every page. Fresh, lively lessons relevant to students' lives and learning needs with engaging topics, tasks and activities make learning enjoyable and rewarding. iTutor accompanies the Student's Book to encourage home-study and further practice. With all Student's Book audio, video, grammar and vocabulary exercises in one place, catch-up, revision and home-study have never been easier. Review all the Grammar, Vocabulary, and Pronunciation after class and do interactive exercises Watch all the videos from Practical English and Revise and Check Listen to all the reading texts on audio Transfer all the video and audio onto your mobile devices iChecker enables students to test their knowledge and assess their progress. It includes all Workbook audio, self-assessment tests, instant answers and Study Link references to the relevant Grammar Bank pages of the Student's Book. ...Show more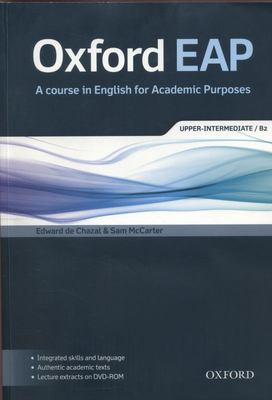 $95.00
NZD
$109.99
(13% off)
Category: Oxford EAP
Oxford EAP develops the essential skills and academic language fore learners who are preparing to study in English at university level, from foundation courses to postgraduate research.
$74.00
NZD
$80.99
(8% off)
Category: English File | Series: English Files Ser. | Reading Level: Dynaspeak Level 2 (General)
English File's unique, lively and enjoyable lessons are renowned for getting students talkingEnglish File, fourth edition, has been built on tried and trusted methodology and contains uniquely motivating lessons and activities that encourage students to discuss topics with confidence.NEW TO THIS EDITION New and updated texts, topics, and listenings, based on feedback from English File teachersEach Student Book comes with access to new Online Practice, providing learners with extra practice and activities for each FileOnline Practice includes new Sound Bank videos, with the unique opportunity to watch a native speaker pronounce the sound, and new interactive videos where students can take part in the drama themselvesNew video listening activities are integrated into each even-numbered File. These short documentaries and dramas make class time more dynamic and excitingThe Classroom Presentation Tool shows the course content on screen, making it easier for you to deliver engaging lessonsTeacher's Resource Centre allows you to manage all English File resources and download teaching materials in one place.Find out more here ...Show more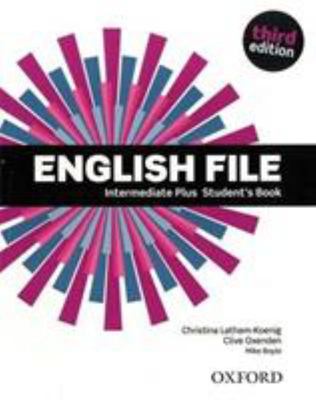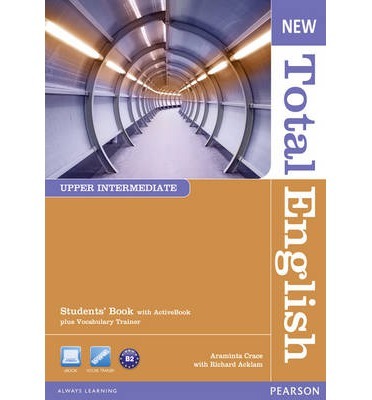 $54.00
NZD
$58.99
(8% off)
Category: Total English
New DVD material with Film Bank on the Active Book disc * New Writing Bank which makes writing a fun and engaging activity * Pronunciation Bank gives students phonetic examples of unit vocabulary ActiveBook is the Students' book in digital format with integrated audio and video from the course and is in cluded with the Flexi Course Book * Easy navigation of the Students' Book pages with zoom facility * Video and audio available at the touch of a button ...Show more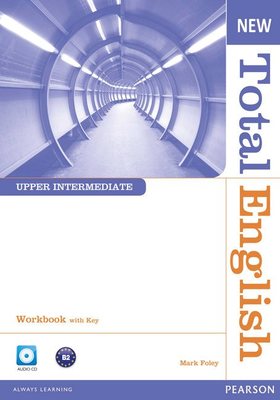 $35.00
NZD
$37.99
(7% off)
Category: Total English
The Workbook provides additional grammar, vocabulary and pronunciation practice and extends reading, listening and speaking skills.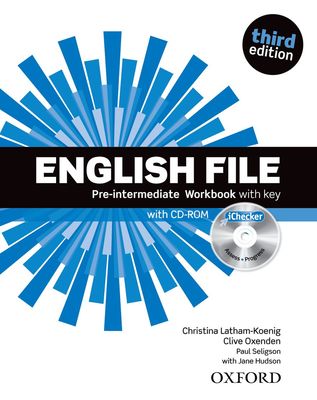 $47.99
NZD
Category: English File | Series: English File Third Edition
English File Third Edition Pre-Intermediate is suitable for CEFR levels A2 – B1. English File Third Edition provides a comprehensive package of completely new lessons, and up-to-date texts. A proven balance of grammar, vocabulary and pronunciation and skills gives students the language they need, and f resh, lively lessons and engaging topics make classes enjoyable and provide the motivation and opportunity to practice and improve. Students can boost their confidence using the English File Third Edition Workbook for comprehensive self-study of Grammar, Vocabulary, Pronunciation, Practical English, Reading and Listening. The Workbook provides lesson by lesson revision and practice, brand new reading and listening activities, pronunciation with audio, and Useful Words and Phrases. This English File Third Edition Workbook includes an answer key. ...Show more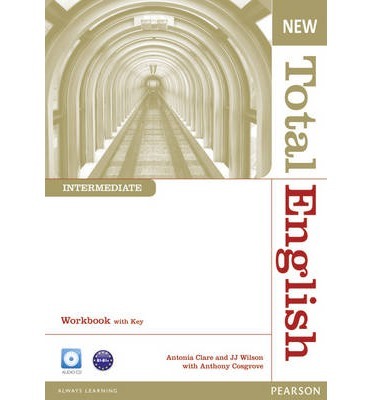 $35.00
NZD
$36.99
(5% off)
Category: Total English
This edition is a well organized 6 level general English course for adults with clear learning aims making it easy for ELT teachers to plan lessons and measure students progress.
$70.00
NZD
$77.99
(10% off)
Category: English File | Series: English File Third Edition | Reading Level: Dynaspeak Foundation (General)
A new edition of the best-selling English File, improved throughout with brand new digital components to use inside and outside the classroom. English File Third edition - the best way to get your students talking. The English File concept remains the same - fun, enjoyable lessons which get students tal king through the right mix of language, motivation, and opportunity - but now the content and the components have been updated and improved for students and teachers. The English File third edition digital components help to make the most of teaching and learning opportunities inside and outside the classroom. The digital package includes: iTools (a digital classroom resource), iTutor and iChecker for students, Pronunciation App for mobiles, Online Workbook, Student's and Teacher's websites ...Show more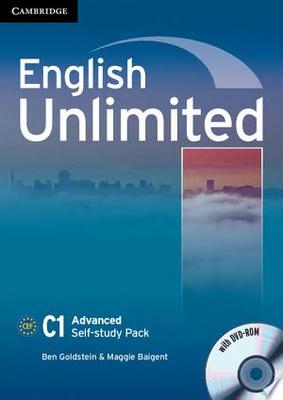 $34.81
NZD
$40.95
(14% off)
Category: English Unlimited
English Unlimited is a six-level (A1 to C1) goals-based course for adults. Centred on purposeful, real-life objectives, it prepares learners to use English independently for global communication. The Advanced Self-study Pack consists of a Workbook with DVD-ROM. It enables learners to consolidate and bui ld upon work done in class. The Workbook provides extra 'Explore Writing' tasks plus a complete 'Explore Reading' syllabus, as well as 'Over to you' exercises allowing personalisation of language practice. In addition to over 300 interactive practice activities, the DVD-ROM includes authentic video, including 'made for TV' short films and documentaries, a self-recording and playback tool for pronunciation practice, animated clips offering speaking practice in everyday situations, and customisable 'QuickCheck' tests to monitor progress. ...Show more